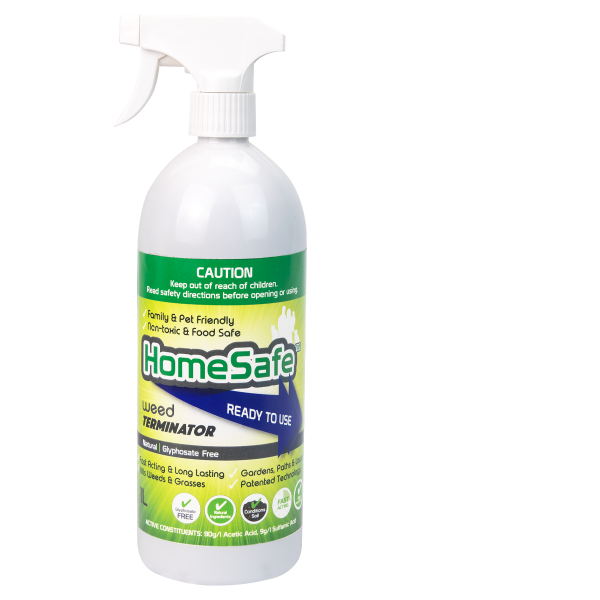 HomeSafe Weed Terminator 1 Litre
$17.50
The HomeSafe Weed Terminators incorporates the latest technology for safe weed control for the home.
Safe for pets and family, but tough on weeds, HomeSafe Weed Terminator is formulated using innovative science for the ideal domestic herbicide.
Make the switch to pet-friendly weed control in the home and discover a garden that has never looked better.